Unlock a $250B+ public sector IT and security market
Federal Civilian, DoD, and State, Local and Education (SLED) IT spending is projected to amount to more than $250 billion in 2022 and top $300 billion within the next 2-3 years.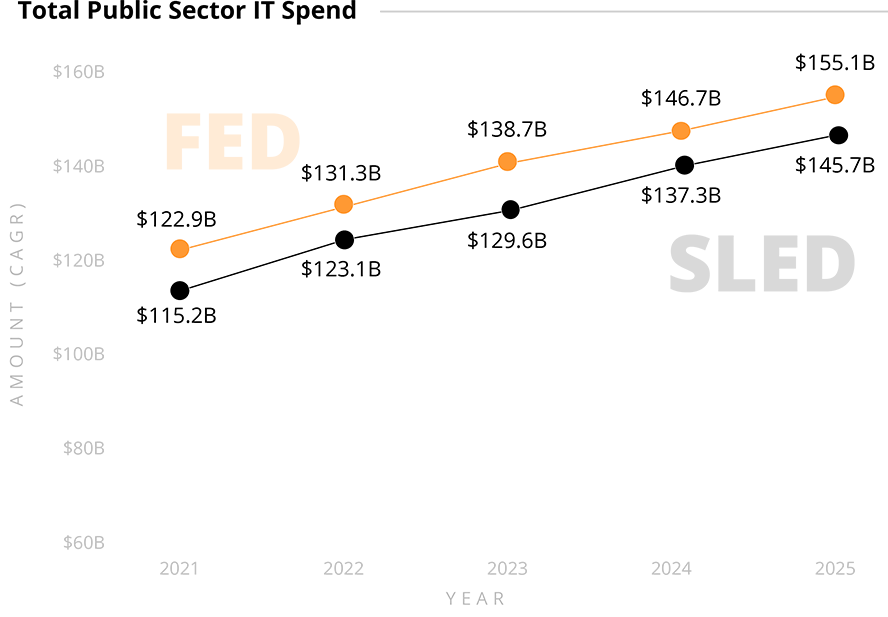 Expanding your business into the public sector is daunting – it typically requires significant budget, time, technical certifications, and market expertise. Software companies that simply plug into the Merlin platform, however, can rapidly grow and scale their businesses in the public sector.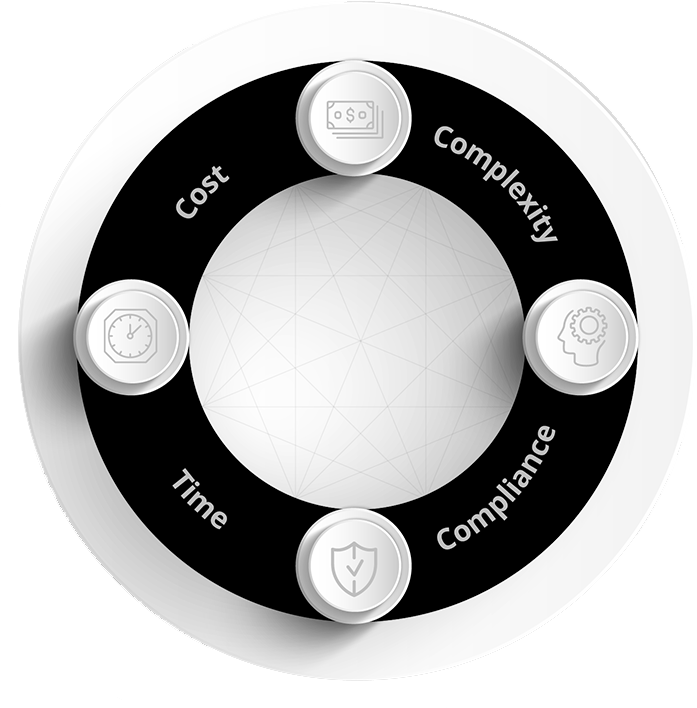 One platform. Powerful capabilities.
We accelerate public-sector growth no matter where you are on the maturity spectrum.
Merlin is the world's most trusted platform for public-sector growth and scale. Our turnkey platform instantly equips partners with robust readiness, technical/compliance, government affairs, marketing, and sales capabilities that collectively empower them to help aggressively capture big deals.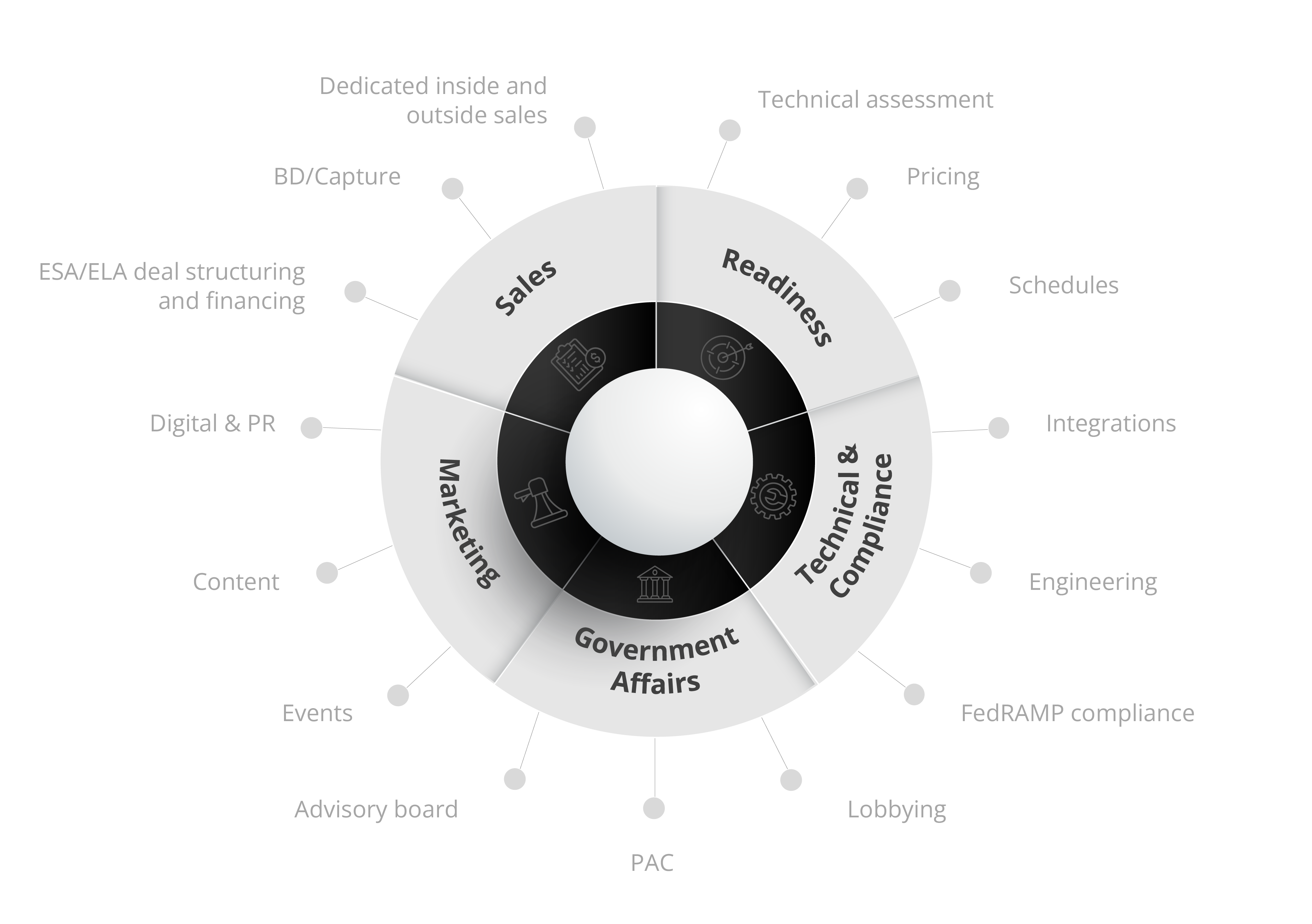 We don't just partner with any company seeking to do business within the public sector. We have a very selective evaluation process that yields an exclusive partner ecosystem. Merlin's partner ecosystem is designed to do more than deliver individual partner solutions – the Merlin Labs technical engineers map public sector requirements and needs back to holistic, integrated solutions that are differentiated and powered by our partners' best-in-class and emerging technologies.
BECOME A PARTNER
Merlin has generated tremendous value for some of the world's most reputable brands. We are constantly seeking the right partners to bring into its ecosystem and plug into its growth acceleration platform. Contact us to learn more about Merlin's Partner Program.