Market Intelligence. Expertise. Access.
Accelerate your public sector growth with
precision, speed, and flexibility
Unlock a $300B+ Public Sector IT and Security Market
Federal Civilian, DoD, and State, Local and Education (SLED) IT spending is projected to amount to more than $300 billion in the next 2-3 years. If you're not actively pursuing the public sector market, it's probably for good reason -- it's complex, time-consuming, and requires significant investment. We've made it simple. Now you can leverage Merlin's 25+ years of government experience and technical and GTM personnel to confidently pursue the public sector market and grow revenue.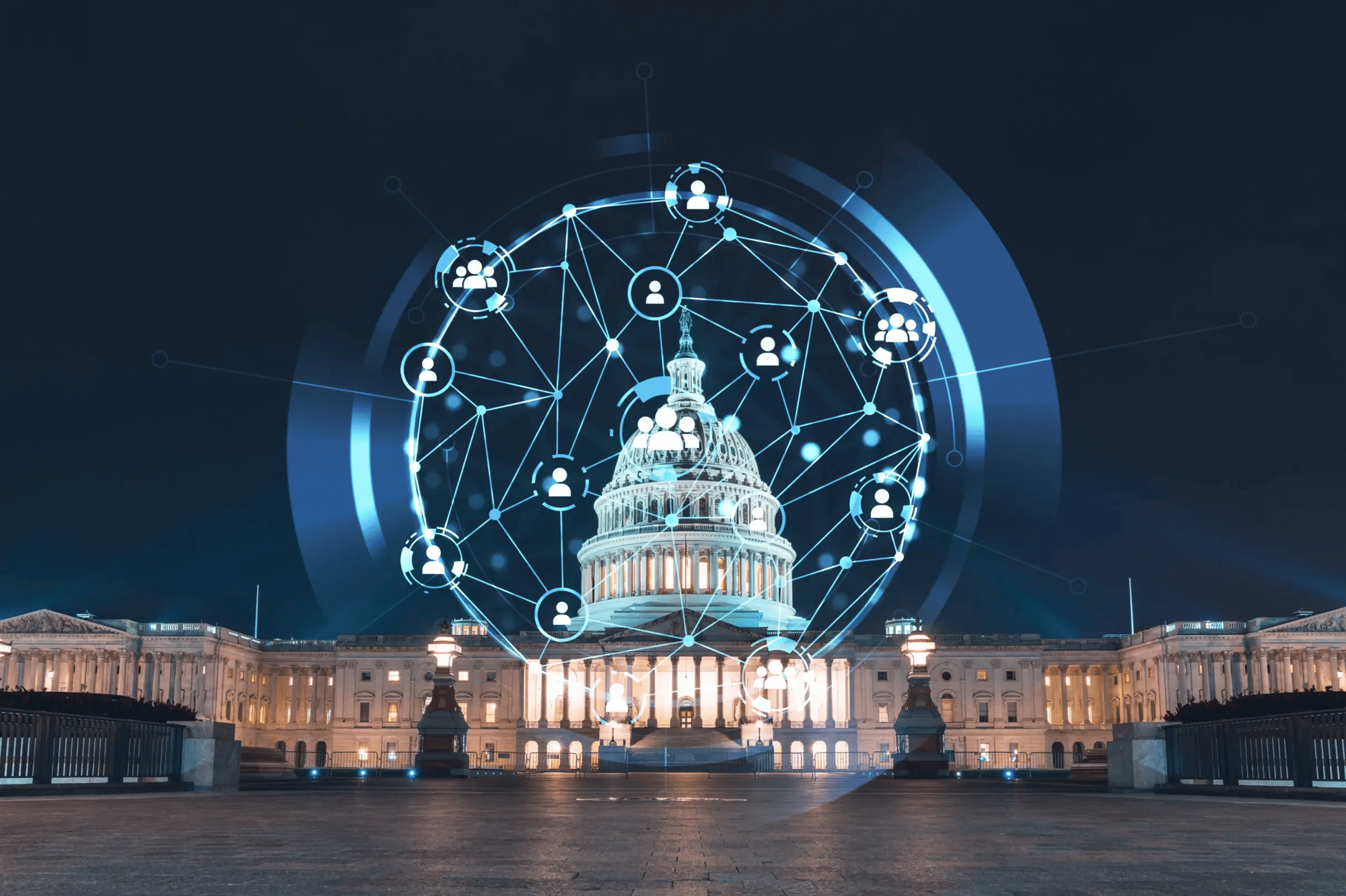 Our Partner Program
Partnering with Merlin Cyber is the most cost-effective way to scale your business, no matter where you are on the public sector maturity spectrum. Our partner program equips you with robust readiness, technical and compliance, marketing, sales, government affairs, and distribution capabilities that empower you to properly position and accelerate public sector growth and scale.
As a partner, you can leverage our infrastructure, data, people, and programs to prepare and propel your business into the public sector. We collaborate with you and provide the following services and support:
Pricing
Schedules and contract vehicles
Technical advisory and FedRAMP/StateRAMP authorization
Messaging, positioning, and content
Campaign execution
Deal structuring support
Government affairs
Distribution
Why the Merlin Partner Program?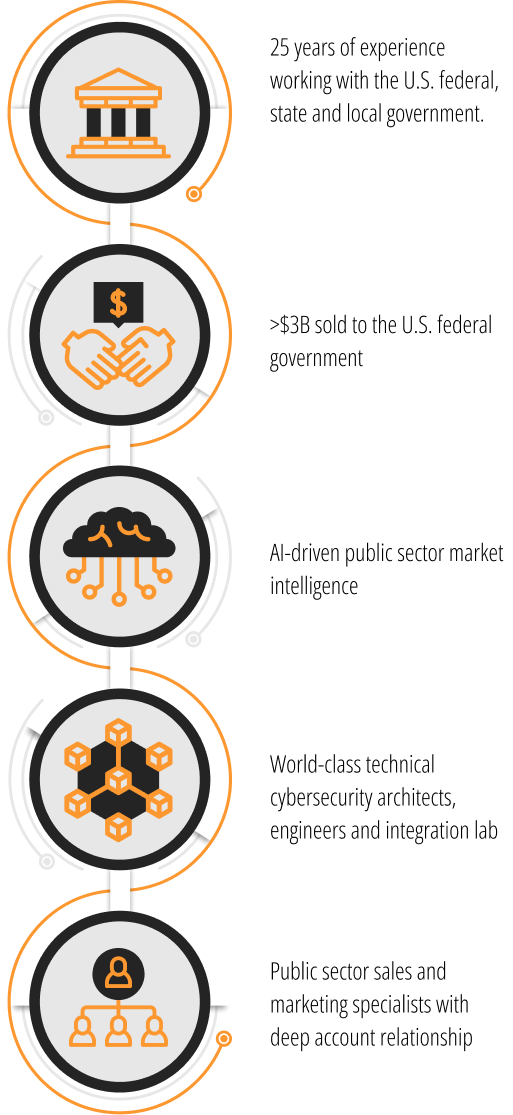 Interested in Partnering?
Merlin Cyber has generated tremendous value for some of the world's most reputable brands. We are constantly seeking the right partners to bring into our ecosystem and plug into our growth acceleration platform. Contact us to learn more about our program.