Empowering enterprises with cybersecurity innovation
For years, organizations have cobbled together dozens of cybersecurity tools in an effort to keep ahead of rapidly evolving security threats and regulatory compliance requirements. However, this has resulted in a fragmented security posture that is massively complex and costly to manage, and it has opened enterprises to critical security vulnerabilities.
Even worse, cloud, mobile, IoT, and other technology trends are driving the need for executives to modernize their security infrastructure with best-in-class security solutions – and to do so in a holistic way that is smart, simple, and cost-effective.
Merlin is the premier cybersecurity platform with a one-of-a-kind business model that leverages security technologies, trusted relationships, and capital to develop and deliver groundbreaking security solutions that help organizations minimize security risk and simplify IT operations. We do this by combining best-in-class cybersecurity solutions with groundbreaking emerging technologies that, together, deliver unprecedented visibility, control, and protection.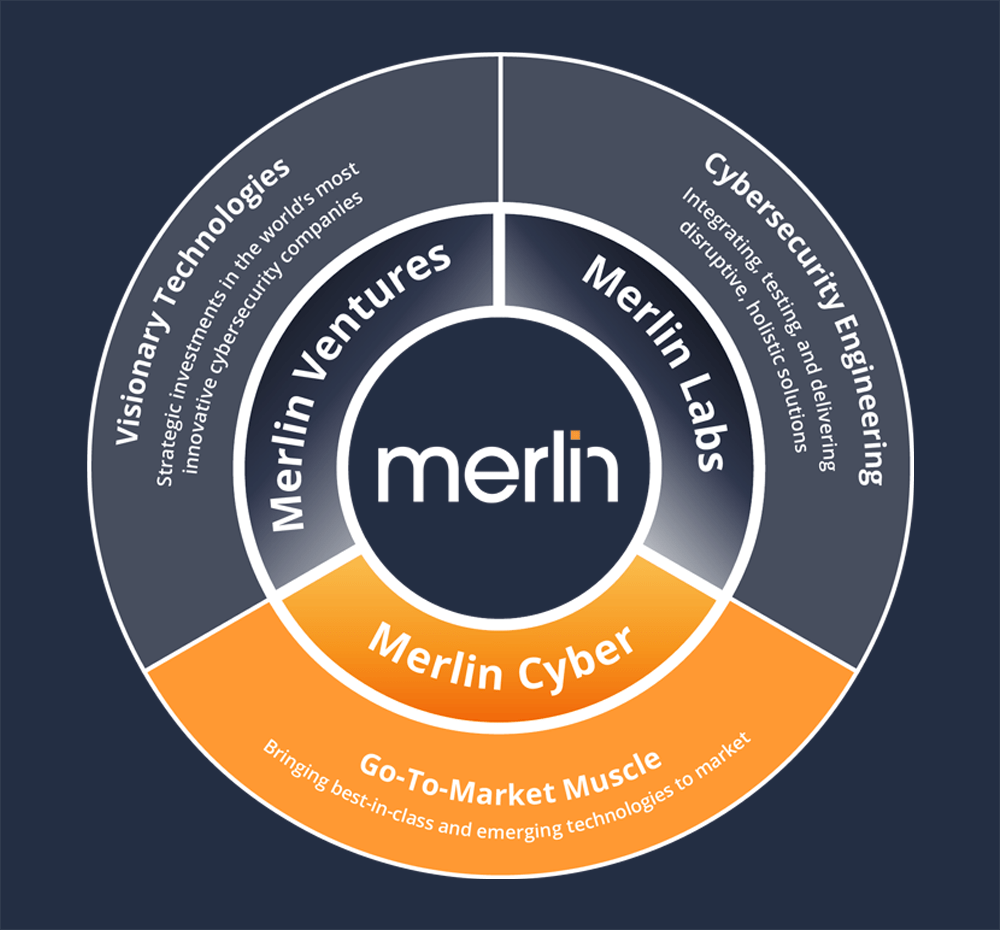 We're like a playground for cybersecurity disruption
What makes Merlin unique? Our business model. But we don't expect you to care about our business model. It's the power of what the combination of our partnerships, investments, relationships, and experience enables you to achieve:
---
Strategic, selective partnerships with the world's best-in-class cybersecurity brands enable you to access solutions you know and trust.

Merlin Ventures

scours the globe and invests in visionary, emerging technologies that represent the next wave of disruption, enabling you to keep at least one step ahead of emerging threats.
We bring best-in-class and emerging technologies into the Merlin Lab where our cybersecurity engineers integrate, test, and deliver unique, more holistic solutions rather than just another point product.
Our nearly 25 years of cybersecurity experience and deep-rooted market relationships equip you with confidence that you'll get the solutions best-suited for your specific needs today while also enabling you to scale and adapt.