Secure the Hybrid Cloud
Secure and Steady Sets the Pace
The classic tale of The Tortoise and the Hare is a great example of how important strategy is from beginning to end. The moral of the story is that being consistent and methodical is better than rushing through something. Applied to IT departments, development and security teams often run at different speeds. Dev moves rapidly while Sec is forced to play catch-up and is often only pulled in closer to the finish line. Instead of going it alone, it's time to run together as one team under a DevSecOps lifecycle—ensuring a win-win for cloud and application security.
Gartner projects that DevSecOps practices will be embedded in 60 percent of rapid development teams by 2021. As a result, federal agencies will require granular visibility and control to ensure secure access to their cloud services and applications. That granularity coupled with an increasingly expanding attack surface requires a scalable cloud-native approach to security that starts with DevSecOps, utilizes identity management, and extends it all to the elastic cloud gateway. It's time for federal agencies to holistically secure clouds, cloud access, and applications with a group of solutions that integrate, work together, and complement each other.

Teamwork and the right strategy get you there faster
Federal agencies can secure cloud access and ensure application security by leveraging a suite of best-in-class technologies that work together to make one comprehensive solution that is easy to use, provides totality of coverage, and can be deployed rapidly. Together, they knock down DevOps siloes, incorporate security into the CI/CD pipeline, and provide insights and visibility into what IT teams, applications, and users are doing.
Our Comprehensive Solution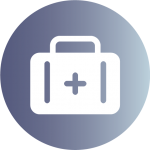 "Shifts left" by injecting automated security controls into an application's code during the build cycle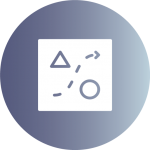 Applies app-to-app permissions and multi-factor authentication (MFA) controls across hybrid environments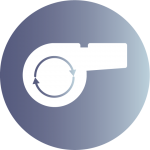 Utilizes identity management and privileged access management (PAM) to secure cloud applications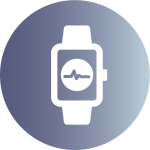 Provides Cloud Security Posture Management (CSPM) to protect against advanced threats and provide enhanced DLP capabilities and granular visibility into an environment's applications, devices, and users

The proliferation of cloud-based applications is presenting federal agencies with complex security challenges. Transitioning to a DevSecOps culture solves these challenges and properly secures applications and users as agencies increasingly move to the cloud. Read this blog post.
Featured partners
This suite of best-in-class solutions helps federal agencies implement DevSecOps, eliminate bottlenecks, move to rapid deployment, and add secrets management and access management capabilities to their applications. By aligning with zero trust and secure access service edge (SASE) principles, these tools are wise investments in line with the government's Cloud Smart strategy.