Our new Merlin Interchangeable Nominal Token (MINT) program enables public sector customers to procure cybersecurity products from one or more vendors with optimal flexibility. With MINT, Federal, State, and Local government organizations can redeem tokens for a variety of tool and service needs, including:
Cloud-based SaaS subscriptions

On-prem subscription or
term-based licensing

Perpetual licenses with maintenance and support

Renewal of maintenance and support for perpetual licenses

Professional services associated with any MINT vendors

Training associated with any MINT vendors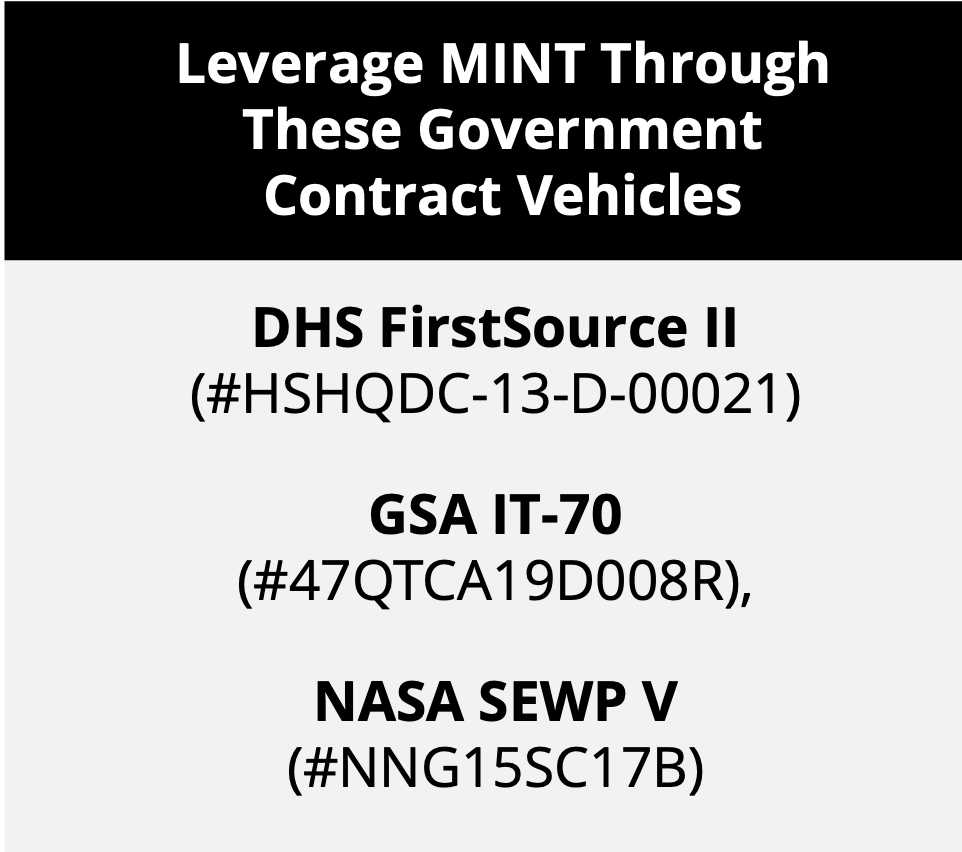 Expanding your business into the public sector is daunting – it typically requires significant budget, time, technical certifications, and market expertise. Software companies that simply plug into the Merlin platform, however, can rapidly grow and scale their businesses in the public sector.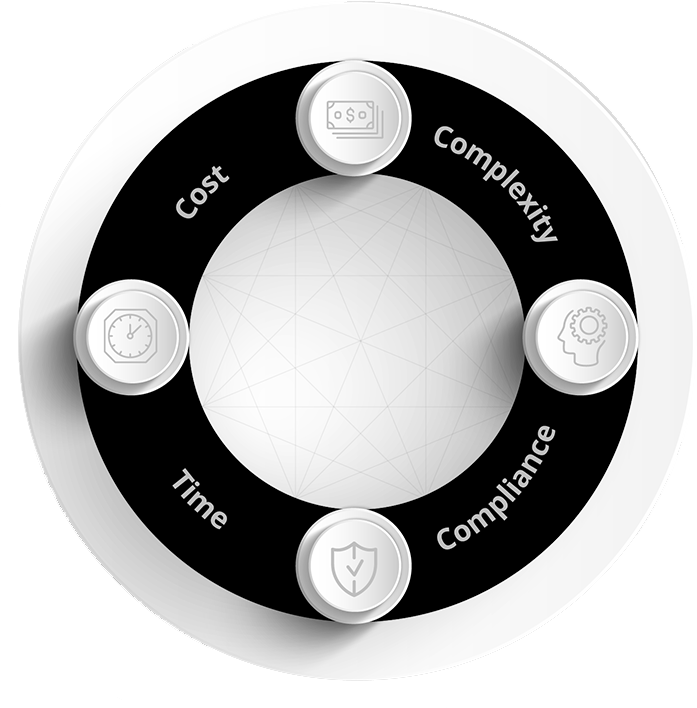 One MINT equals one U.S. Dollar and the program's tokens can be redeemed for any vendor products in Merlin's portfolio. MINT program participants receive access to a customer portal where they can add tokens, redeem tokens, and review their purchasing history. Volume discounts for purchase quantities of MINT may be available, and additional benefits and savings can be negotiated upon token redemption.