Real-time, full-stack artificial intelligence for IT Operations

Centerity is a leading AIOps platform for on-premises, cloud, and hybrid environments. The platform seamlessly gathers and organizes data from complex IT, IoT, and IIoT assets into dynamic business service dashboards. These assets include all applications and IT and operational systems throughout the technology stack that support business services.
Centerity collects and correlates key metrics across the enterprise to ensure the availability, performance, and security of critical digital business processes. Continually evaluating against established service-level agreements while incorporating artificial intelligence and machine learning, the platform analytically and proactively guarantees that critical service level objectives are met. The result is a data-rich solution that reduces mean time to repair (MTTR) by up to 80 percent.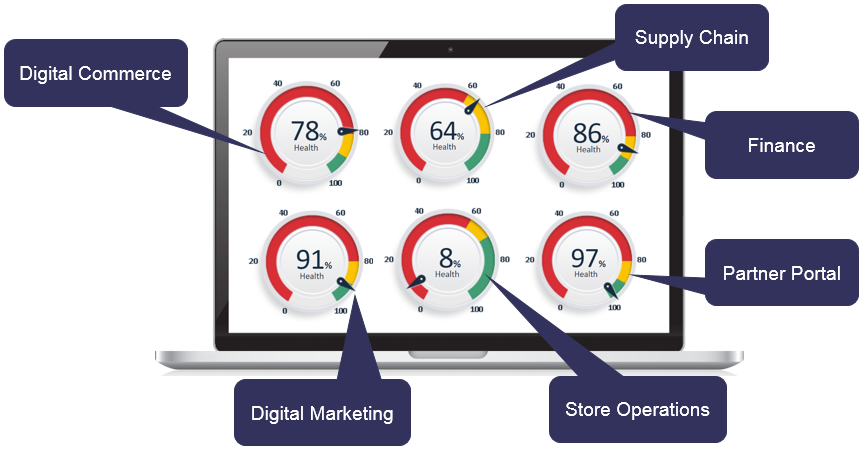 A Comprehensive Way to Deliver Business Value Across the Tech Stack
Centerity is the only enterprise-class AIOps platform that provides end-to-end visibility into any technical environment followed by real-time visualization of all technology-enabled business services. Through Centerity, administrators, managers, and executives can improve collaboration throughout their organizations while maintaining quality and achieving business goals. With Centerity, enterprises enhance:
Additional Materials
Industry Report Names Centerity a Top Value Leader for AIOps
View PDF
Solution Brief: Cyber AIOps — External Attack Surface Management vs. IoT Search Engines
View PDF
Cyber Hygiene White Paper: If Tools Could Talk
View PDF