An Assume-Breach Mindset: 4 Steps To Protect What Attackers Are Really After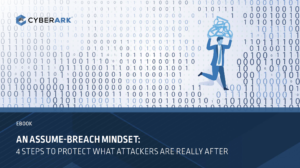 Think like an Attacker
Traditional perimeter-based IT security models conceived to control access to trusted enterprise networks aren't well suited for today's world of cloud services and mobile users. Savvy attackers can breach enterprise networks and fly under the radar for weeks or longer. The 2020 SolarWinds supply chain attack went undetected for nine months, impacting over 18,000 organizations.
Threat actors are always finding new and innovative ways to penetrate networks, steal data, and disrupt business. It's not a question of if a breach will happen, but when. Cyberattacks can damage your company's reputation and result in costly regulatory fines, lawsuits, and revenue loss. The average total cost of a data breach exceeds $3.8M.*
It's time to adopt an "assume-breach" mindset to detect and isolate adversaries before they traverse your network and inflict serious damage. An assume-breach mindset means thinking like an attacker.
If, like us, you spend a lot of time helping organizations prevent and respond to attacks and breaches, you get to know a lot about how attackers think. So in this guide, we're using what we've learned to help you protect your organization against the most common attack paths attempting to compromise your most critical assets.
eBook Contents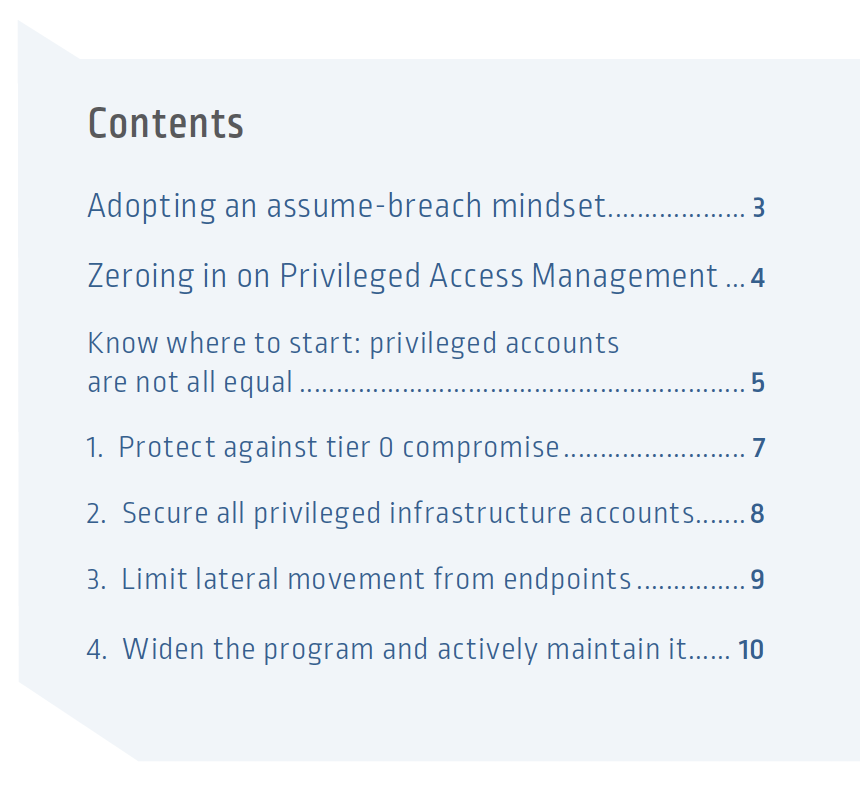 Register to download full eBook