Is configuration drift compromising your network?
Stop Configuration Drift From Disrupting Mission Operations
Nipper Enterprise continuously detects misconfigurations in your firewalls, routers, and switches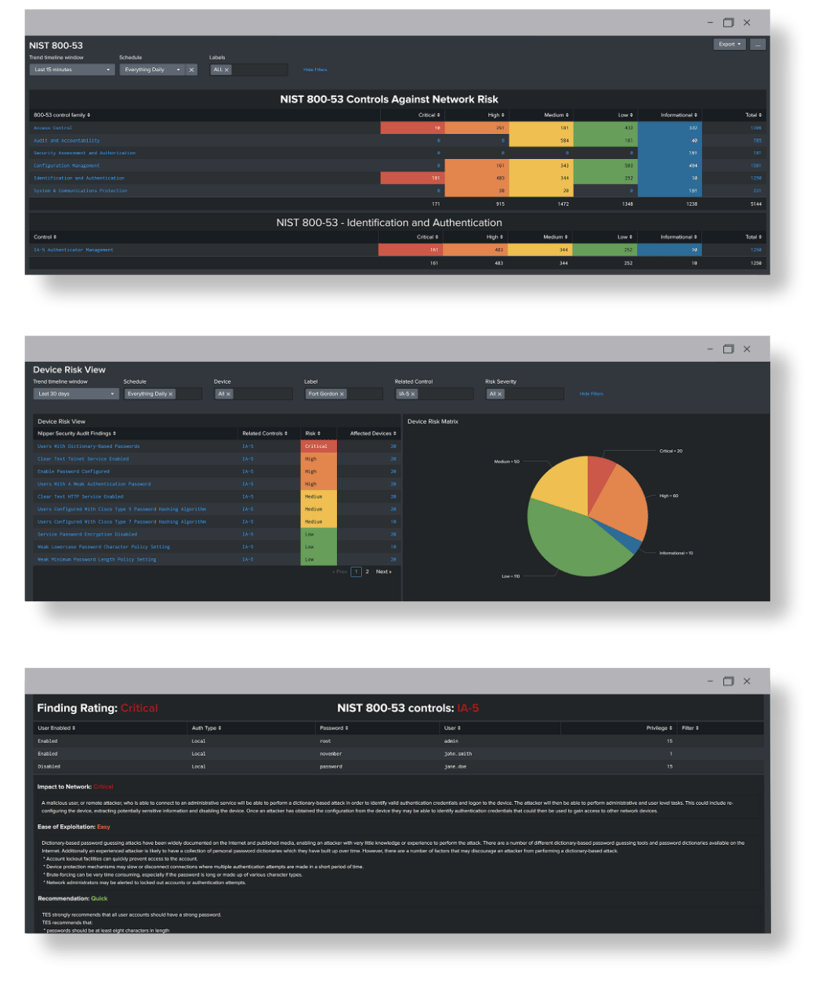 Adversaries are constantly probing U.S. Government networks -- firewalls, routers, and switches -- in order to discover misconfigurations that they can exploit to establish footholds, take down the network, and disrupt mission operations. Titania's Nipper Enterprise eliminates configuration drift by continuously detecting misconfigurations and assuring RMF compliance. This enables your NOC/SOC teams to secure your network and protect sensitive data so that you can assure continuity of mission operations.

How Titania Can Help Your Agency

Assure accurate configuration security and RMF compliance at scale with a powerful solution that prioritizes security risks while providing your SOC/NOC teams with remediation recommendations and command line fixes. With Titania, you can continuously:

Supporting CNI security and compliance missions for more than 10 years, Titania's Nipper Enterprise unrivaled accuracy is achieved by virtually modeling a device configuration as a single entity to consider interdependencies in the network. It is proven to reduce audit times by as much as 80% by eliminating time wasted investigating false positives. See what Titania can do for your mission.