Scenario
An agency employee and/or contractor, working on from an agency satellite office and using government furnished equipment, is accessing Internet sites. The sites vary between sites supporting job related research and his/her personal bank. Limited personal use is acceptable per agency policy.
Solution
The user would log in to their GFE with their username/password, PIV/CAC card, and

YubiKey

. Then, they would use

CyberArk Identity

to gain access to job-related research sites and other agency resources.

Netskope to broker access to personal bank (Wells Fargo) sites but could also block access to restricted sites (Facebook). (lab 30) has

Netskope Agent

installed and will apply a URL blacklist-blocking policy.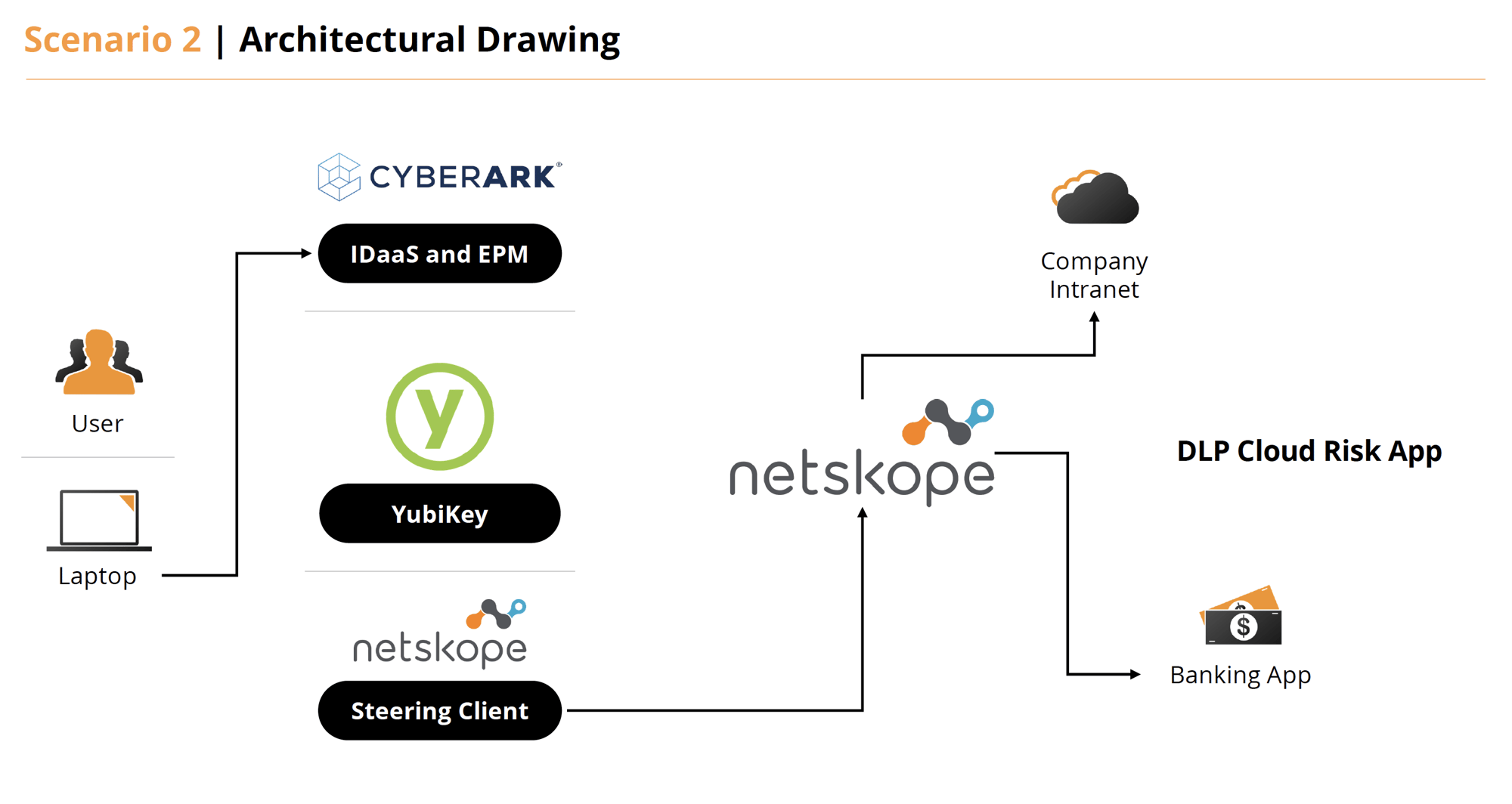 Request ATARC Scenario 2 demo